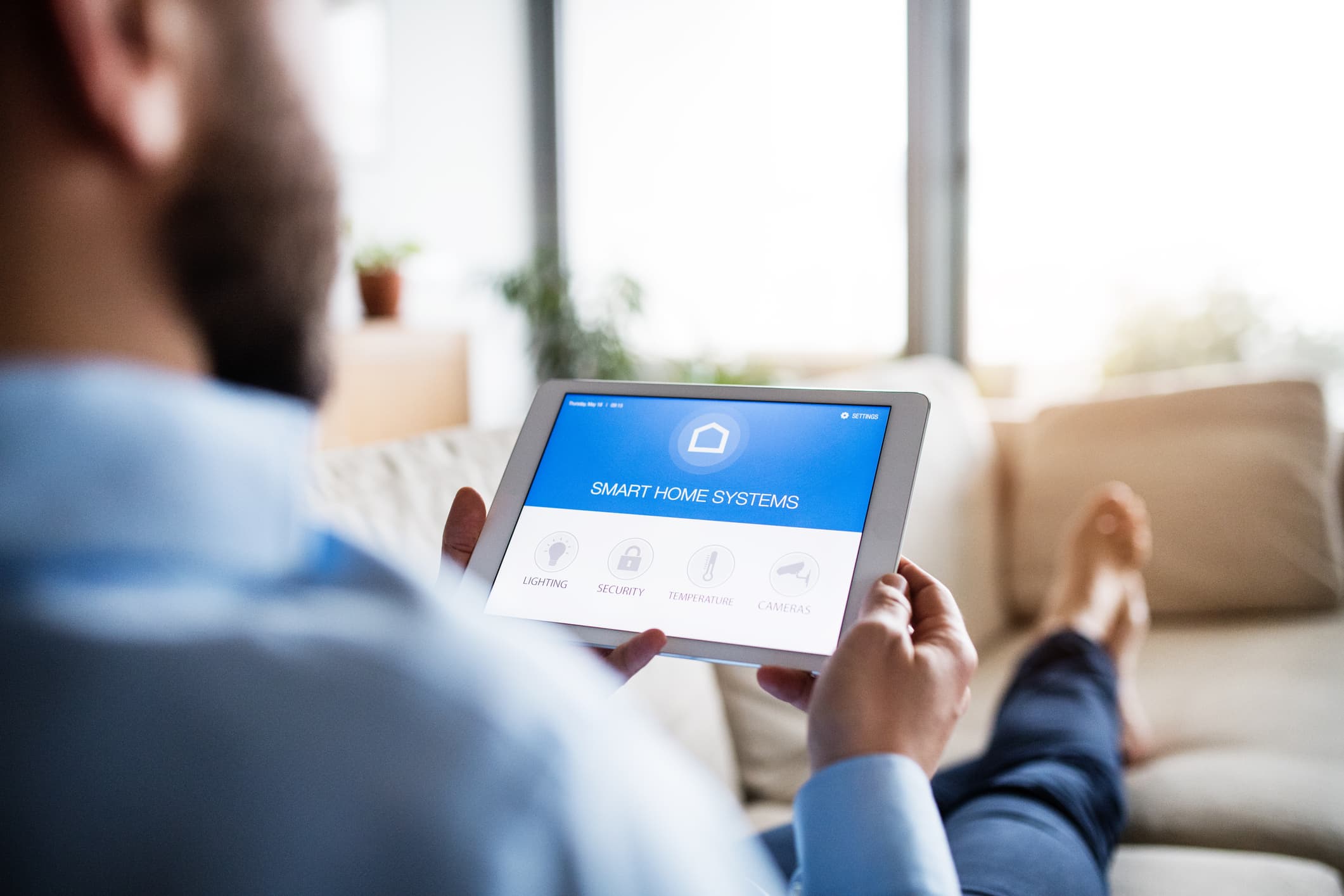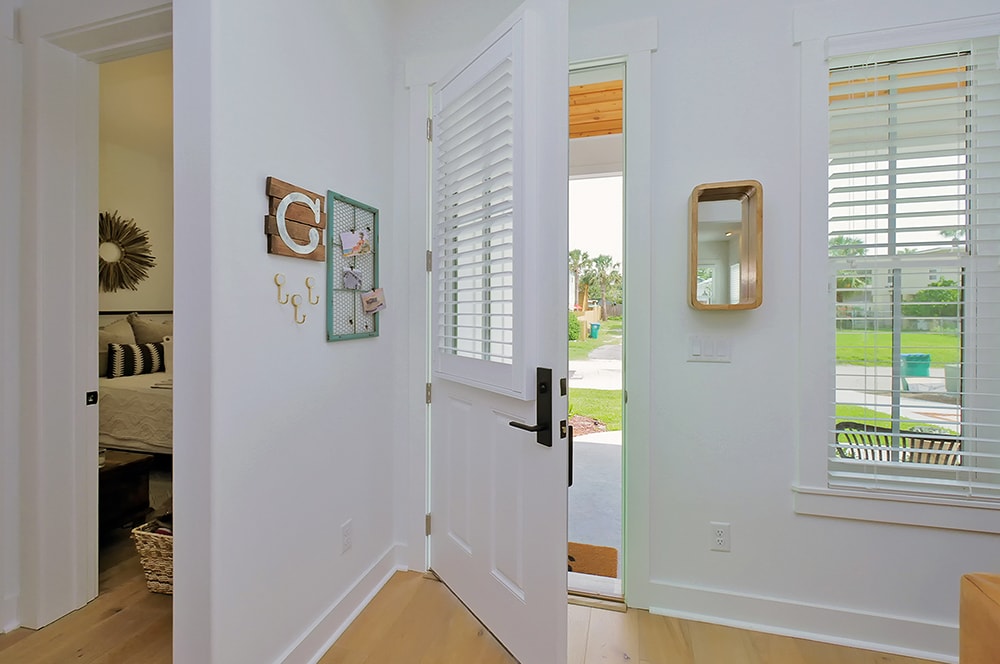 Smart Homes: Simplify Your Life With Home Automation Technology
From Northeast Florida to Orlando, Our Connected Homes Set the Standard
Envision Custom Homes specializes in creating smart homes using state-of-the-art Internet-of-Things (IoT) devices and other smart technology. For over 20 years, we've been building smart systems into homes all across Northeast Florida and Central Florida.
SMART stands for Self-Monitoring Analysis and Reporting Technology. This type of technology allows homeowners to monitor and remotely control connected home devices using their smartphones, smart apps or other networked devices. From cutting-edge home-automation controls for lighting, climate, entertainment and security to smart appliances, our smart homes can simplify your life in ways you may have never even imagined.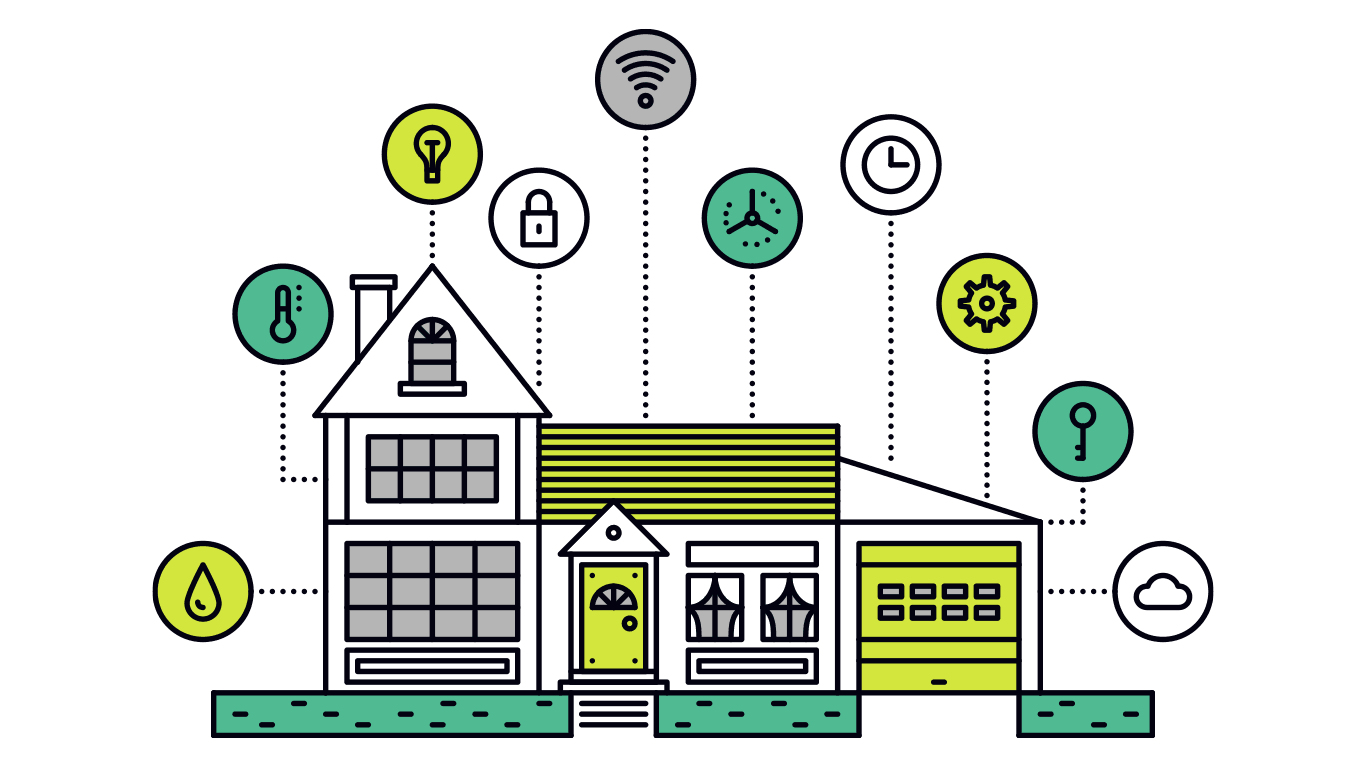 The Benefits of Smart Home Technology
Smart Homes offer homeowners many benefits including energy-efficiency, security and unparalleled convenience. Smart home technology saves you time, money and enhances overall health and well-being. It can also be extremely beneficial for accommodating people with special needs such as older adults and those with disabilities.
Protect Your Home & Belongings
Your home is one of the most significant investments you'll ever make. Smart home systems allow you to protect your investment by using cameras and sensors to monitor for things like water or gas leaks, fires or other such emergencies, immediately notifying you on your phone so you can quickly respond to them!
Monitor Pets, Kids or Aging Parents
Smart home technology is the perfect companion for those with special needs such as pets, aging parents, young children or those with disabilities. Monitor loved ones from in or outside your home. Allow access only to specific areas of your house and/or appliances. Check in with those who you are caring for by audio or video connection or be virtually present with them, continually.
Improve Energy-Efficiency
From solar energy, to climate and lighting controls, to smart appliances, smart homes can drastically reduce your energy consumption and improve energy efficiency. Smart technology lets you control the sleep and wake times of your home's critical systems. Smart thermostats, sprinklers and appliances let you conserve electricity and water, maximizing efficiency and reducing your carbon footprint.
Operate Your Home Remotely
With smart homes, there's no need to be present to operate your home's smart systems. Smart technology provides unparalleled freedom for homeowners by allowing them to set, adjust, control and monitor their homes' smart systems remotely via their smart phones, apps and/or other connected devices. Lock and leave. Set and forget. And adjust on the fly wherever you are in the world.
Enhance Home Security
Safety is the number one motivator for most people choosing to adopt smart home technology. Cameras and other home security devices allow you to monitor your home 24-7. Answer your door from anywhere. Lock your doors and secure certain areas of your home from repairmen or other visitors. Receive instant notifications and automatically alert authorities at the first sign of trouble.
Save Money on Utilities & Insurance
Not only do smart home systems allow you to save money by conserving energy, water and maximizing your home's operational efficiency, but many insurance companies provide discounts for homeowners who use smart devices and systems like smart thermostats, moisture and humidity detectors, carbon monoxide sensors, and security systems with video or other monitoring capabilities.
Customize Your Connected Home
Today there are smart systems and connected devices for every area of your home, and we have worked or can work with all of them. From smart devices for home security, control, connectivity, comfort, entertainment, intelligence and energy efficiency, to tying them all together with intelligent assistants like Amazon's Alexa or Echo, Google Home or Apple's HomePod (Siri); Envision Custom Homes can make your smart dream home a remarkable reality.
Digital Assistants
Home Security & Monitoring
Video Monitoring
Thermostats & Climate Control
Lighting
Energy Use Monitoring
Water, Smoke & CO Sensors
Wireless Entertainment Systems
Door Locks
Automated Blinds
Refrigerators
Laundry machines
Jacksonville Area: 904-712-3141 | Orlando Area: 407-784-3475