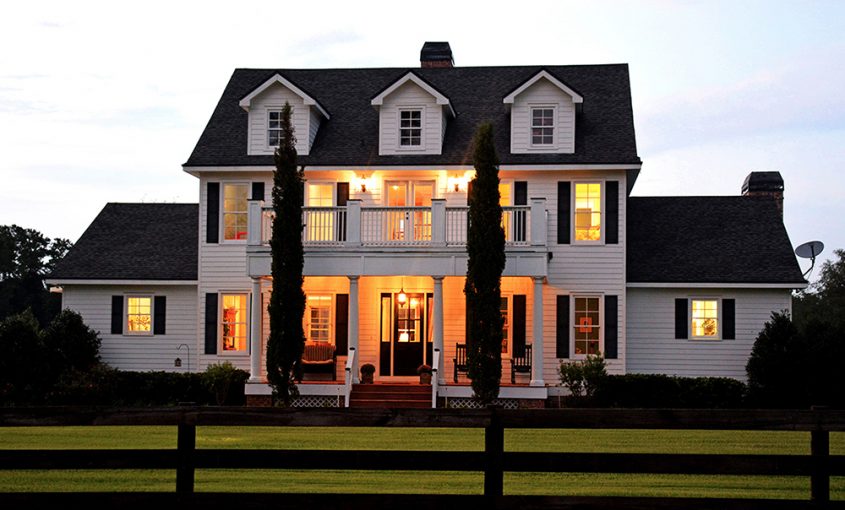 Your home represents you. It is in a way a personification of your personality, choices, and style statement. It is the place where you belong and a place to create memories with your family.
Having your dream home just as you had envisioned it, is only possible when you have the ability to make as many additions or changes as you want or need. Custom building your home lets you have that freedom over the option of remodeling an old home. Remodeling a home can make it look stylish, fresh and new, but in a way, it's still only a recreation of someone else's home. Not to mention those changes, upgrades and installations you ask for in remodeling an old home lead to higher—an most importantly, unexpected—expenses.
If you are considering investing in your dream home, here are ten advantages of custom-built homes that you should consider:
Your home, your choice
When you custom-build your own home, you can plan each and every detail starting from the ground up. The options are nearly limitless when building custom. Each and every detail is decided and signed off on at a predetermined point along your build process. The designers and home builders are your guides, helping you find the features you want while also helping you stay within your budget and schedule as much as possible.
Personalization
We all have a certain idea and a picture in our mind of what our dream home should look like. You might want to have your master bedroom in a certain area and have a luxurious bath attached to it. Or you might want to have the latest appliances in your kitchen or that countertop that you have always wanted. A custom-built home lets you have everything you want, your way. You should not have to settle for safety, security, functionality, or aesthetics when you have the option of having everything as per your preference.
Energy efficiency
Modern day custom-built homes allow for better energy efficiency, using updated technologies, better ventilation, air filtration, more open spaces, better windows and better insulation. It does not just stop at being energy efficient; you can even have energy saving solar panels attached to your custom-built home that will ensure long-term savings and minimal maintenance, all at the same time.
Under warranty
The one thing that we all check when purchasing any big-ticket item: its warranty. Existing homes look exquisite when remodeled, however, their core structure piping, wiring and foundation is still their original age and usually not covered under warranty. Regular maintenance and replacement of these underlying items can turn out to be a pretty expensive affair. Your custom-built house will be built right from scratch with most items being covered by a manufacturer or builders warranty, reducing both your maintenance costs and worries.
Better space utilization
You can create more spaces and better-ventilated areas using the latest technologies, designs, and layouts. For example, about 40 percent of existing homes still have single pane windows. Although you can replace them with the high-performance windows that you find these days, the cost of replacing outdated fittings and appliances will likely cost more than getting them custom-built.
Safety and security
The need for increased safety features in homes today cannot be overlooked. Smart circuit-breakers, automatic garage doors with proximity sensors, and HD Wi-Fi connected security cameras are just a few of the latest in safety technologies available to most homeowners. So are energy efficient air conditioners and furnaces which use environmentally-friendly coolants. So, not only are you improving your safety standards but reducing your costs and carbon footprint, as well.
Functionality
With remodeling, you might have a certain preference when it comes to natural light and open spaces as compared to the previous owners. Existing homes in many cases have limitations due to their structural design and foundation. They may have beams and plumbing in place that cannot be disturbed, or the floorplan is set up in a way that is limiting. But with a custom home you won't be limited by the functionality of an outdated house. Custom-built homes not only allow you to pursue the aesthetics of your choice but also functional designs, too.
Low maintenance
Your custom home will be built with the latest state-of-the-art building products which have been treated to withstand any condition better than their existing counterparts. This largely reduces your maintenance costs which is more of a revenue expenditure that slowly eats into your wallet than a one-time expenditure does.
Lower insurance costs
A new custom-built house can help reduce your premiums to a certain extent as it allows you the space to make your new home more disaster-resistant and improve its security features. The cost to implement these features in an existing home would be much more than the overall long-term benefits you would derive from the reduced premiums.
Better Savings
As on September 2014, NAHB reported that the average price of buying a new home was $259,000 while the same for buying an existing home came up to $210,300. Although the difference between the two amounts to about $50,000, what is implicit here is the remodeling costs and the maintenance costs that come along with an existing home. The total cost can easily surpass the $50,000 mark with maintenance, upgrades, and other ongoing costs associated with an older home.
If you are looking for custom home builders in Jacksonville, FL, then we at Envision Custom Homes would be your perfect partner in creating your dream home. With over 16 years of experience in creating custom coastal-style and Southern low-country homes, we specialize in smart home technology and luxurious outdoor living spaces. We pride ourselves in being one of the most reputable Jacksonville builders and ensure our highest quality work and best customer experience for every custom home we build.
Posted on