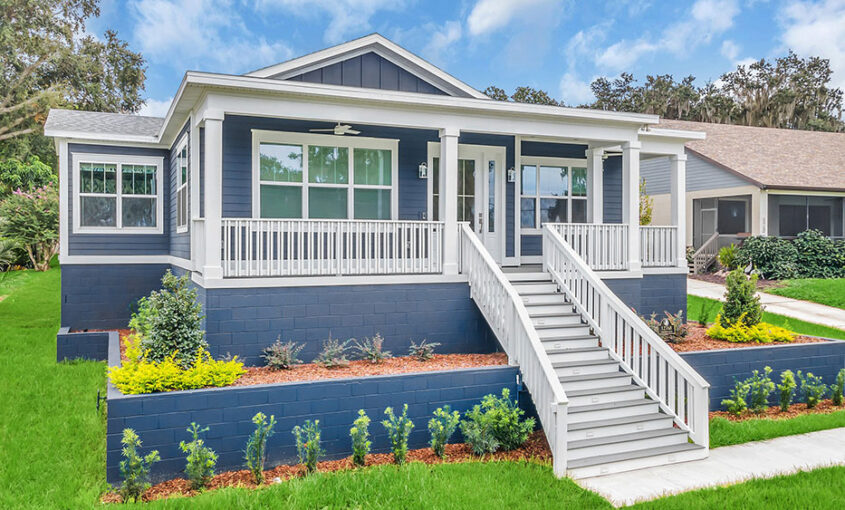 There's no question that choosing the exterior paint color of your home is a big decision. While it is true that some design combos never go out of style, exterior house color trends will always continue to evolve with time. Contrary to the dark brown, mustard yellow, and dark charcoal home exterior colors that have been popular in past years, 2022 has proven to be the year of timeless minimalism. From creamy whites and soft neutrals to airy greens and navy blues, there are a variety of options for homeowners to choose from to achieve the modern home design of their dreams. Read on to discover the most popular exterior house color trends for new construction homes in Florida.
This year, many are embracing a "clean" aesthetic when it comes to home design – especially for exterior house paint colors. It comes as no surprise that the color white is often one of the first that comes to mind when creating the clean, minimalistic aesthetic that is so desired today. Bright shades of white not only provide a fresh and timeless look, but they will also stand out beautifully against natural elements such as gardens and greenery.
Furthermore, choosing a white exterior house color also gives homeowners the flexibility to get creative with different contrasting colors for shutters and entry doors. Whether you stick with classic black shutters for a traditional aesthetic or choose a bright pop of color for your entry door, the options are endless!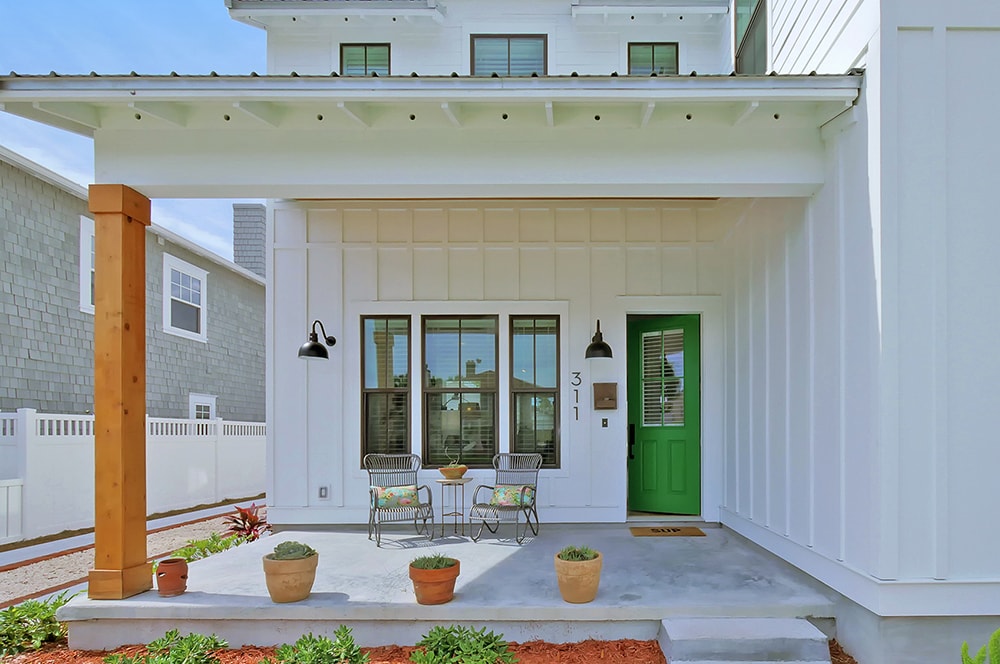 Keep in mind that white is not the only neutral color option out there! Both calm and sophisticated, subtle gray tones also offer the perfect blank slate for homeowners to add personal touches to their home's exterior. One of the most popular exterior house color combinations we have been seeing lately is light gray homes with white trim. This particular design scheme has a way of creating bold angles that enhance certain architectural details in a beautifully delicate way. Similar to white home exteriors, the color gray also gives homeowners the opportunity to incorporate bright accent colors that are sure to catch the eye.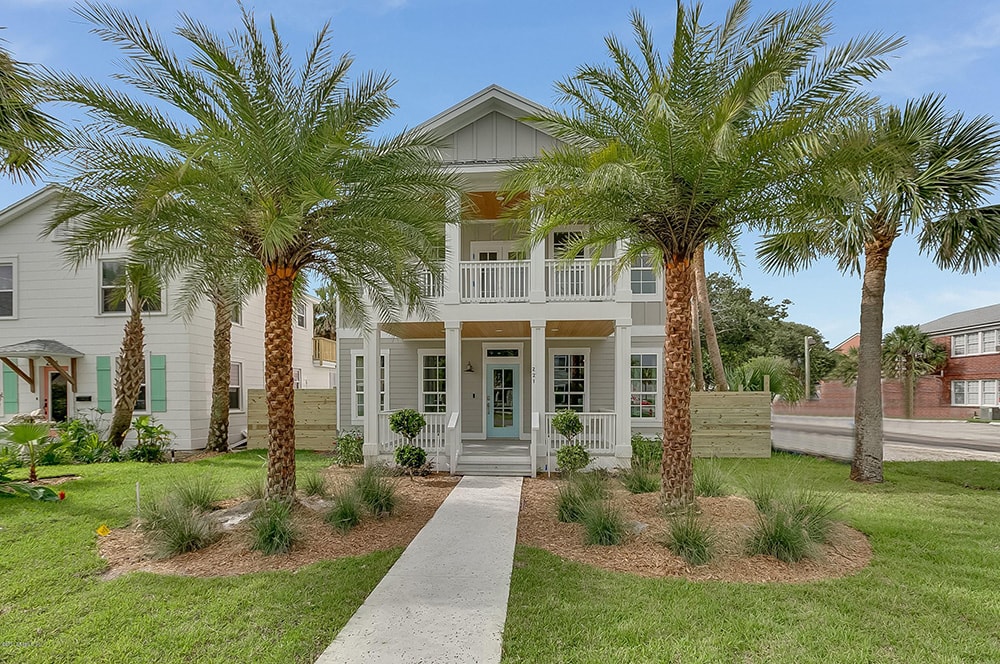 Nowadays, homeowners are not limiting the color green solely to their landscaping. While keeping the same theme of minimalism, soft green color tones offer just the right amount of color to stand out from the rest. The color green is often associated with tranquility and renewal, and also creates a beautiful and natural exterior for any home.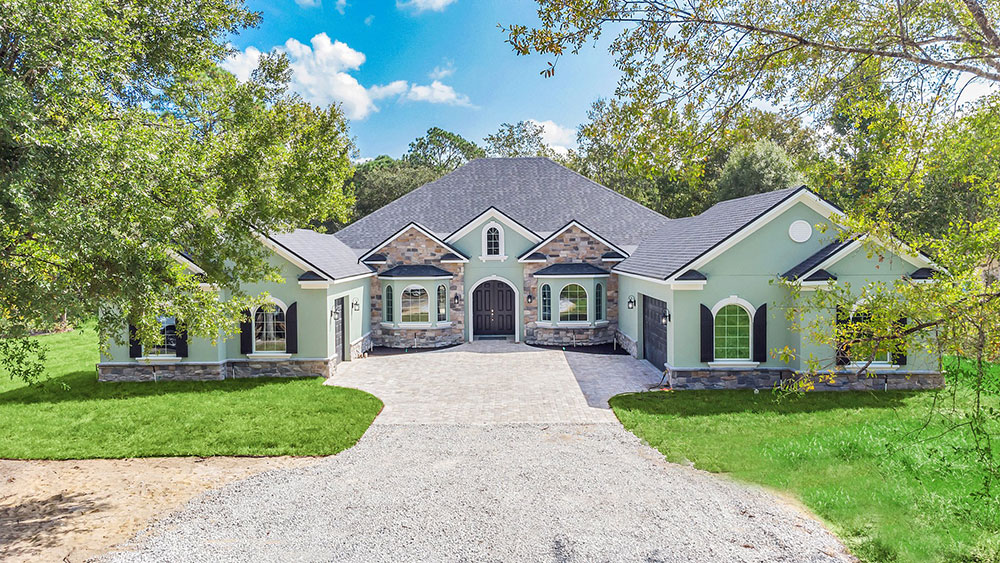 There are many homeowners who prefer a deeper palette for their home's exterior, and we are here for it! Navy blue is considered one of the most elegant choices when it comes to neutral tones. This deep, moody color is able to add a dramatic effect to your home's exterior design while also maintaining a subtle and modern aesthetic. This is also an ideal color choice for homeowners who wish to add white trim to their exterior design, offering a beautiful contrast that will make your home the talk of the block.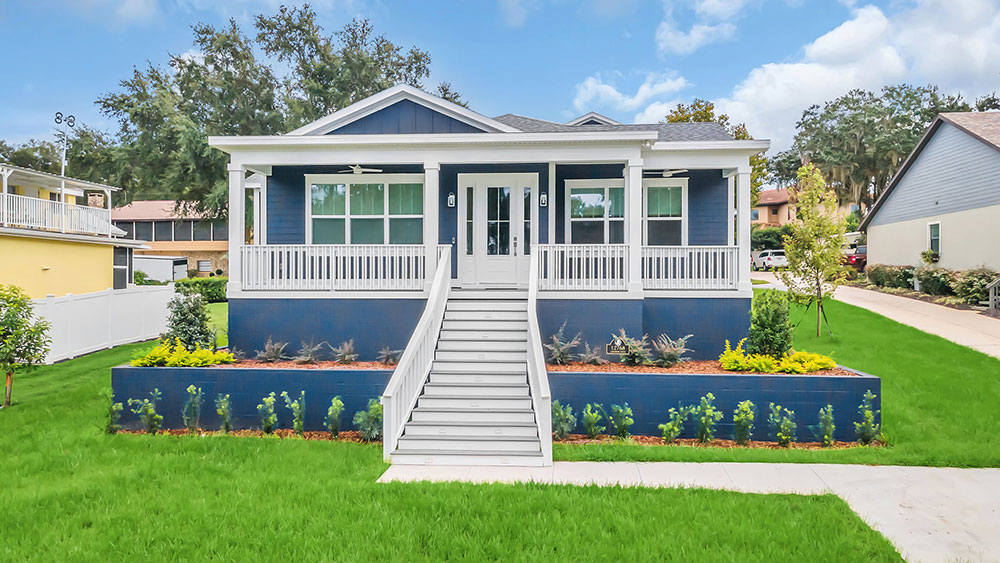 Choose Envision for Quality Custom Homes in Florida
For over 16 years, Envision Custom Homes has been engineering and building new custom homes in Jacksonville and Orlando specializing in show-stopping outdoor living spaces. You can trust our team of residential design/build professionals to guide you through every step of the process and deliver results that mirror your unique vision. From custom home remodeling to custom home additions and build on your lot services, we are here to help make your experience as stress-free as possible.
View More Photos of our Florida Home Projects
Posted on