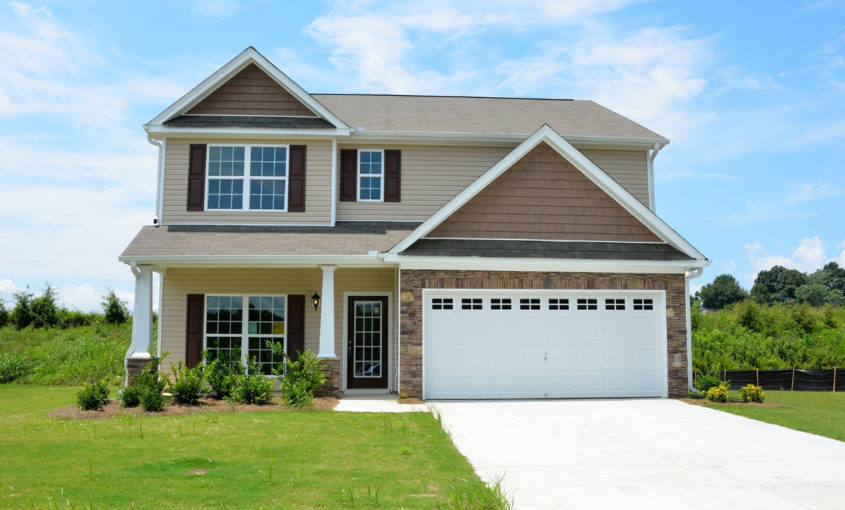 Are you considering building a new home on a lot you own in Northeast Florida or Central Florida? If so, this guide will help you understand the benefits of building on your lot, the process involved and the cost of new custom home construction in these areas which include the  cities of Jacksonville, Saint Augustine, St. Johns, Orlando and Winter Park, among others.
Deciding to build a new home can feel a bit daunting. There are so many decisions to make throughout the process! It is always best to consult with a well-established, local private builder like Envision Custom Homes. Envision has over 16 years of custom homebuilding experience and has built over 80 custom homes in the area. Call them anytime in Jacksonville at ( 904) 337- 0216 or in Orlando at (321) 695-2784. You can also email them anytime at [email protected] to get as much help as you need, as you learn more about this process.
Build On Your Own Lot to Save Money
Statistics from custom home builders show that the cost of new home construction in the Jacksonville, Florida area ranges from $92 to $137 per square foot, on average. The actual price ultimately depends on the features, finishes and quality-of-materials used in the construction. The average price of $115 per square foot is for basic construction. If you pay more, you'll get a better quality home.
This cost compares favorably with the median price of $129 per square foot for a previously-owned home sold in Jacksonville, FL and $131 per square foot for a brand new home on a lot owned by the homebuilder, as reported by Movoto.
This average price goes up to $150 per square foot for Saint Johns, $160 per square foot for Saint Augustine, and $159 per square foot for Orlando, FL. When you build on your own land, you'll remove the profit that the builder usually applies to the raw land that they have acquired, and this will save you money.
Custom Home Construction vs. Tract Home Building
When you build a new custom home, you have control over the materials used, which lends itself to maximizing quality. New tract homes or "production homes" are built so that the builder maximizes profits. As a result, new tract home construction can be less-than-ideal. This may end up costing you more in the long run.
Tract homes also typically lack uniqueness. They frequently look like all the others surrounding them. A custom home provides instant curb appeal because of its uniqueness when compared to the others nearby.
Depending upon the design and the materials used, a custom home can also be more energy efficient, require less maintenance and may last longer.
By selecting your own materials and controlling the process, you get to dictate the level of quality of your home. You'll also be able to remove the excessive profits that tract home builders typically apply to their materials. This will save you money as well.
Choose Your Lot
It can be a bit of a treasure hunt to find a good piece of land on which to build your new custom home. Sometimes there can be problems with building on a specific lot, issues that may not be apparent to someone who has less experience in building custom homes. If you already own a homesite, the construction plans need to work with any constraints that might exist.
If possible, before committing to purchase a lot, it is a good idea to ask for a consultation with custom homebuilding professionals like those at Envision Custom Homes. This can help you avoid big potential problems that you may not be aware of and enjoy a better result.
When you choose your lot here are many things to consider. These include:
Neighborhood: It is critical that you build your new home in a good area with low crime and nice neighbors
Location: Being near shopping, amenities and good schools is a consideration if you have children or plan to re-sell in the future.
Acreage: The size of the lot must accommodate your new home and ideally leave plenty of space for your privacy.
Topography: The shape and grade of the lot determine the amount of dirt work needed for leveling and site preparation.
Utility Access: It is important to check the ease and cost of making utility connections (electric, water, gas, sewer).
Zoning and Land Use: Make sure you can do as you want on your land. Check for zoning prohibitions if you want to have animals such as horses, livestock, a fishpond, etc.
Easements: You must provide required access according to the title deed of trust requirements and zoning rules.
Building Permits and Property Taxes: It is always a good idea to find out how long a building permit will take to process. In some areas, this can be a lengthy period.
Building Plans and How to Get Them
Once you have found your lot, there are three methods to get plans for your new home. These include:
Standard Plans: These are pre-designed, existing plans that many builders may have available. They may offer some options but limited customization.
Design and Build: This approach utilizes a team typically consisting of an architect, civil engineer, interior designer and contractor who work together to plan, design and then build the home.
Self-Directed Customized Plan: With this strategy, you separately hire all of the experts required for the project including an architect, building contractor and any additional professional support required to get a building permit.
Building a new home on a lot you own should be an enjoyable experience. To get help when making these kinds of decisions for your next custom home project, consult with Envision Custom Homes. Request an appointment by email at [email protected] or call them at (904) 337-0216 in Jacksonville or (321) 695-2784 in Orlando.
Posted on