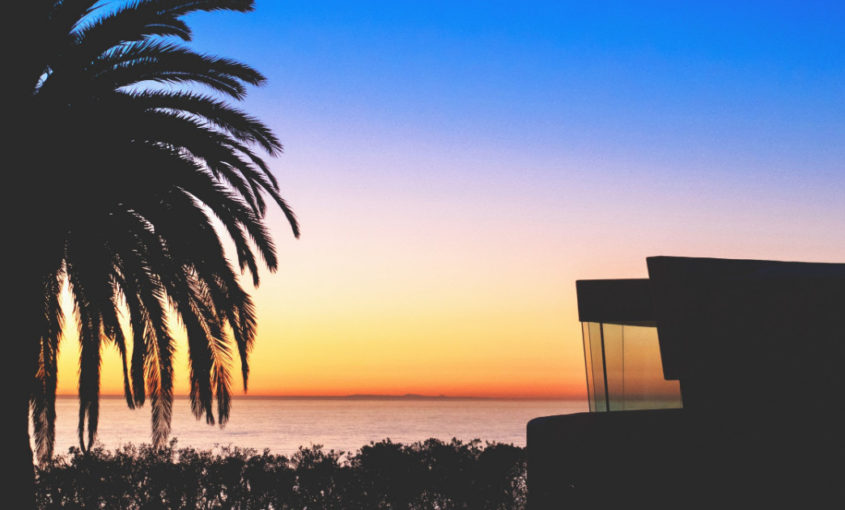 Building a custom home on the coast is a dream come true. It is extremely pleasant to sit outside on a balcony and enjoy the ocean view while sipping a cool drink. Take a boat out for a fishing trip and then come back home to have a fish fry with friends.
Wake up early to watch the sunrise. Go for a jog on the beach. Enjoy an afternoon swim to get some good exercise. Relax in a lounge chair and work on a beautiful bronze-colored suntan. Have a romantic time watching a glorious sunset with a significant person. So many things are possible when living near the beach.
While thinking about all the possibilities, here are some practical tips about building a new custom home on the coast.
Lot Considerations
Building near the ocean requires paying careful attention to the height requirements and any restrictions. Consider the elevation needed to help avoid any damage from flooding and storm surge. Also, evaluate the total height restrictions, if any, for building on the property.
An ocean lot may be very narrow because of the high value of the land. Be careful to meet any setback requirements in the construction plans. There may be concerns if the new construction interferes with another home's view.
Choose an Appropriate Design
Beach homes have a certain aesthetic. They are usually more open with large windows for the view and have plenty of exterior space such as a large balcony to enjoy. There are many beautiful designs for custom homes that are popular in Florida. Consult with your home design team to make sure the design complies with the building permit requirements for the area and chose a design that fits in well with the surrounding neighborhood.
Select The Right Materials
Make sure the materials are suitable for the climate and exposure to salt air. It is better to use high-quality materials that are more durable so that the maintenance is less of a problem in the future. Go to the extra trouble to use a high-quality sealer on decks and on any exposed surfaces to reduce the corrosive effect of the salt air.
Red cedar is a preferred type of wood because of its durability. Metal may corrode so it needs extra treatment for protection from the elements. Concrete is very strong and there are many decorative styles that are quite attractive. Siding should be chosen from the kinds that are almost impervious to weather and do not need painting to be attractive.
Eco-Friendly Home
Building a custom home that is energy-efficient and incorporates eco-friendly elements in the design is very desirable nowadays. Solar power, for example, can be used for energy and heating water. However, be aware that solar panels can be damaged by salt corrosion, so be sure to pick the right panels that are made for a harsh coastal environment. Also, be sure to check the warranties on those solar panels, because some will void the warranty when exposed to salty conditions.
Other great tech for a coastal home are smart home systems which can work with climate zones that are monitored for active use and adjusted to use less energy when not occupied. On top of that, a home usually has better resale value if it has an energy-efficient design. Be sure to consult with a home builder who is well versed with smart home systems, before deciding which smart home system is right for your coastal home.
Weather Resistant
Allocate a significant portion of the construction budget to do things that will make the home more weather resistant. Expect that the home will experience flooding and design the lower floor(s) accordingly.
Storm-proofing designs and innovative technology are available to help a home withstand the most severe weather and not suffer extensive damage. Examples of things to consider are extremely strong storm shutters that protect windows from high winds, water-resistant membranes in the walls, and high-capacity sump pumps that operate from backup battery power and/or a diesel generator to remove water seeping into the home.
Work with an Experienced Builder
The most important part of deciding to build a custom home on the coast is to work with a builder already experience with those types of projects. There is no better way for a builder to understand what works, and doesn't work, than to have actually gone through the process multiple times.
Luckily, Envision Custom Homes has built many homes in Jacksonville Beach, and surround beach towns. Contact Envision Custom Homes to get help with plans to build a coastal home for you.
Posted on