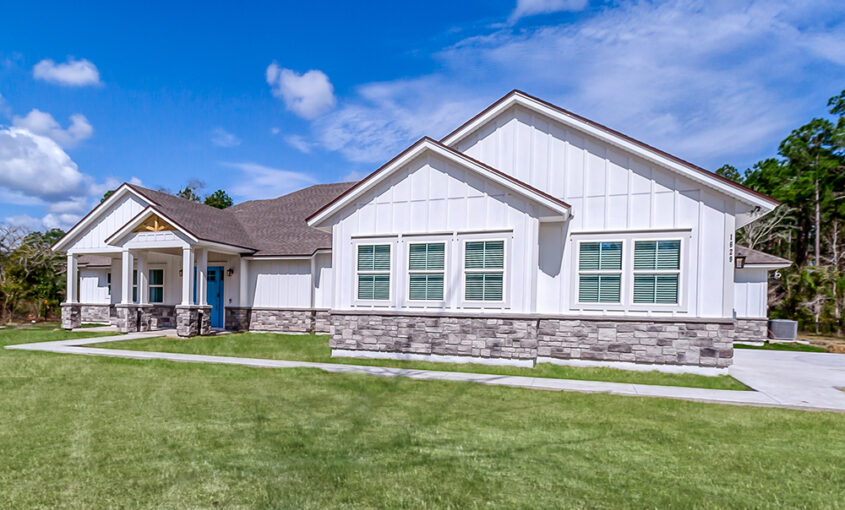 Windows are an essential component of coastal home design for aesthetics, efficiency and safety. Thankfully, homeowners no longer have to sacrifice style to achieve optimum energy performance and wind resistance, which are particularly important factors when building a custom home in Florida. There are literally thousands of window types to choose from that deliver visual appeal, protection and efficiency.
1. Wind and Impact Resistance
Double-paned, impact-resistant windows using laminated glass are a popular choice for coastal home construction throughout Florida and Georgia. These windows are specifically designed to withstand hurricane-level winds and projectiles moving at high speeds. To earn designation as "impact-resistant", windows must pass vigorous tests that simulate the force at which debris would impact a window during a hurricane. Additionally, laminated glass offers added benefits beyond avoiding hurricane-related damage and injury. If an airborne tree limb can't shatter a window, neither can a potential intruder. And a child's foul ball during a game of backyard baseball won't send dangerous glass flying and cause injury. Finally, wind and rain aren't the only extreme weather conditions affecting homes in the Southeast. The sun can fade and discolor carpets, fabric and flooring. Laminated glass provides an added layer of UV protection to help keep coastal home interiors bright and fresh.
2. Framing It Up for Energy Efficiency
One detail that needs careful consideration when building a custom home is the type of window frames, which has a significant impact on the aesthetic of the home and on the energy efficiency of the windows. Frames come in various materials, including wood, vinyl, fiberglass and aluminum. Although aluminum clad frames have strength, which is good for hurricane-inclined climates like Florida, they absorb the sun's heat and can even become hot to the touch. Aluminum frames are also prone to expanding and contracting with the weather and are susceptible to condensation. For these reasons, aluminum frames are the least energy efficient and least desirable for Florida home construction. Vinyl windows are the most popular type of new construction or replacement windows in coastal areas, because of their durability, low maintenance, and excellent energy efficiency. Vinyl frames are also budget-friendly and can achieve the look of wood without the high cost of wood framing, which is the most expensive option.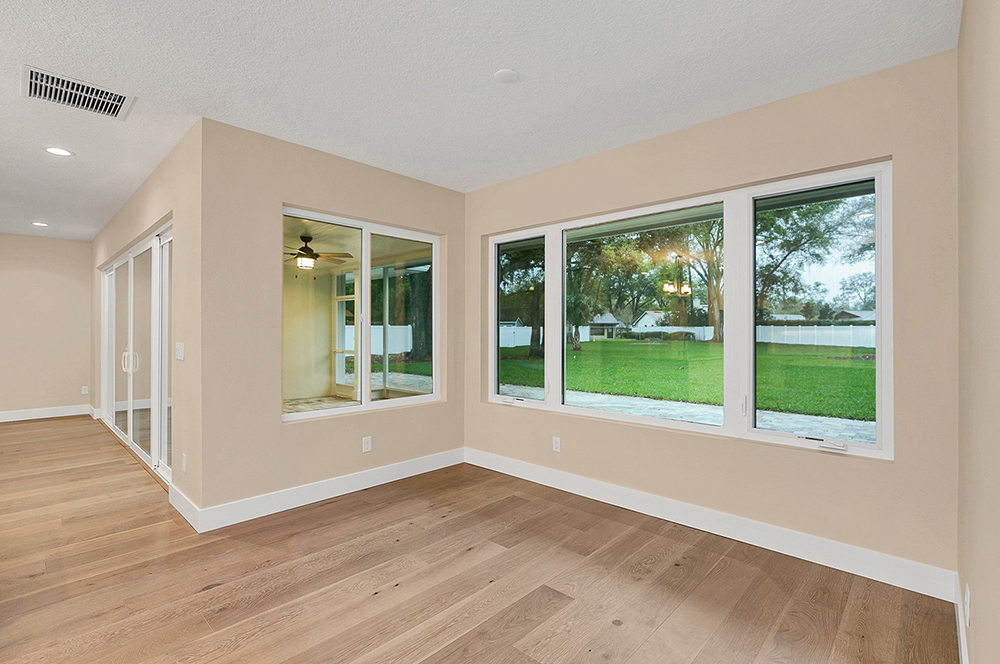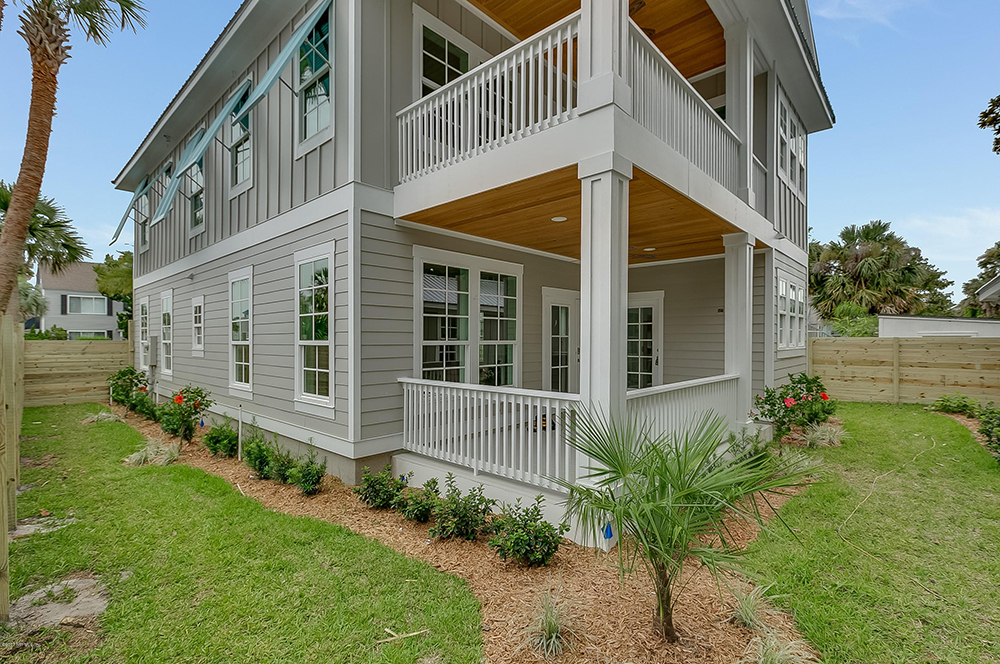 3. Low-Country & Coastal Window Styling
Today's most energy efficient and impact resistant windows come in a variety of shapes and sizes that complement Southern low-country and coastal style homes. One of the most distinctive low-country looks are transom windows, which include a crosspiece that separates the frame of a door from the frame of a window. Transom windows were originally used before the advent of air conditioning to add ventilation while also providing additional light. Another way to achieve a low-country look is by incorporating double-hung windows. This window style was incorporated into home design so that residents could allow cool air in by opening the bottom pane and letting rising warm air escape out of the top windows. When it comes to coastal homes, views are one of the most important features, so picture windows are a popular option. Picture windows are large and stationary with a low-profile frame and are often installed without grids and bars to maximize views. The only downside for some is that picture windows don't open or slide. These are just a few window types to consider when building a custom home in Florida.
Style, efficiency and safety all play a role in selecting the ideal windows for custom home construction or a remodeling project. Our unique Florida climate calls for paying particular attention to energy efficiency and wind/impact resistance.
View More Photos of our Florida Home Projects
Choose Envision for Quality Custom Homes in Florida
Envision Custom Homes is a Florida residential design/build firm with extensive experience creating Southern low-country and coastal-style custom homes. Contact Envision today in Jacksonville or Orlando to discuss your custom home project and get a consultation with the experts on Florida homes.
Posted on