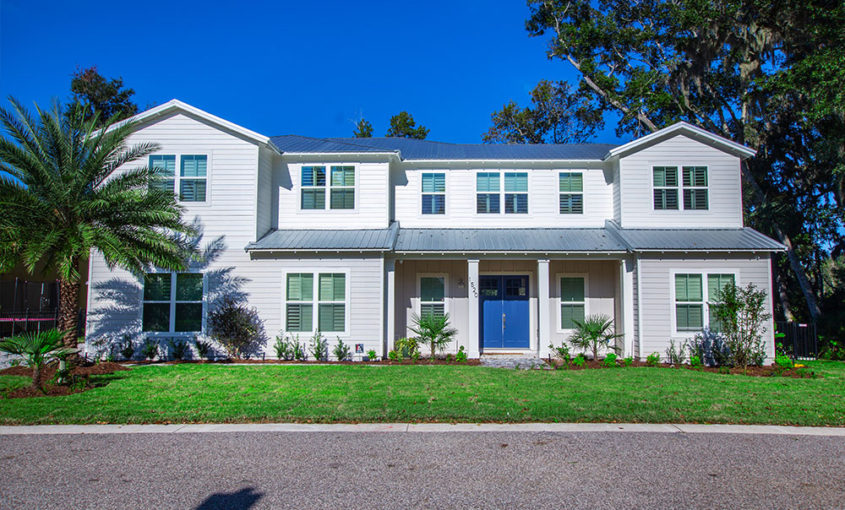 Coastal styles have continued to evolve, and there is no doubt that 2022 has been an exciting year for home design trends in Florida. Over the past couple years, many lifestyles have changed – and in return, so have our homes! Functionality and design have been at the forefront of homeowners' minds, which has resulted in new trends emerging that we think are here to stay.
From setting the mood of your living space, to creating spaces for entertainment and adding a little personal touch to it all, there is much to consider for new construction homes in Jacksonville and beyond. Read on to discover a few new homebuilding trends in Jacksonville that are sure to inspire your next project.
1. Neutral Shades with Pops of Color
We all know neutral shades that achieve a "clean" aesthetic have been on trend over the last couple of years – but homeowners are beginning to put their own creative spin on this by adding small pops of color to their living space, and we're here for it! It's safe to say that most people picture the ocean when they think of the Florida lifestyle, which is why incorporating familiar shades of green and blue has grown to be a popular homebuilding trend in Jacksonville for 2022. Not only will these colors create a serene atmosphere for your Florida home, but they will also give your space a more defined look that perfectly complements existing neutral tones.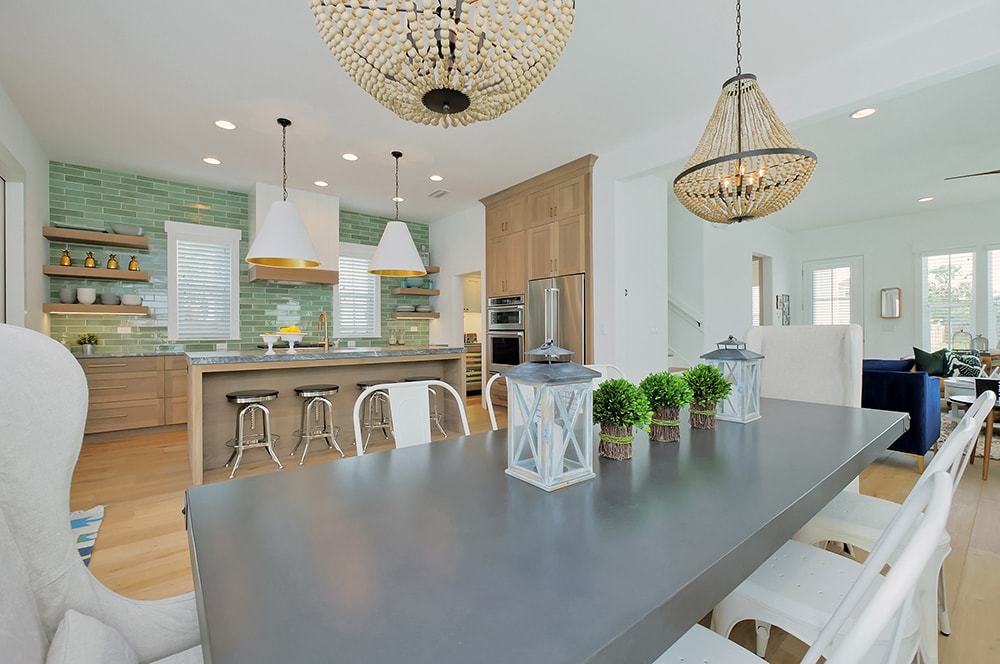 Over the past couple of years, there is no question that people have been spending more time in the comfort of their own homes – making innovative entertainment spaces a key homebuilding trend in Jacksonville and beyond. From relaxing with family to entertaining guests and small social gatherings, our homes have become a go-to spot for entertainment in a variety of forms. This is why living areas adorned with built-in bars have become increasingly popular for new construction homes in Jacksonville. When designing new homes, oftentimes owners will come across certain spaces that they're unsure of how to best utilize. This provides the perfect opportunity for homeowners to have some fun with design and create a space that can be cohesively used for entertaining and leisure.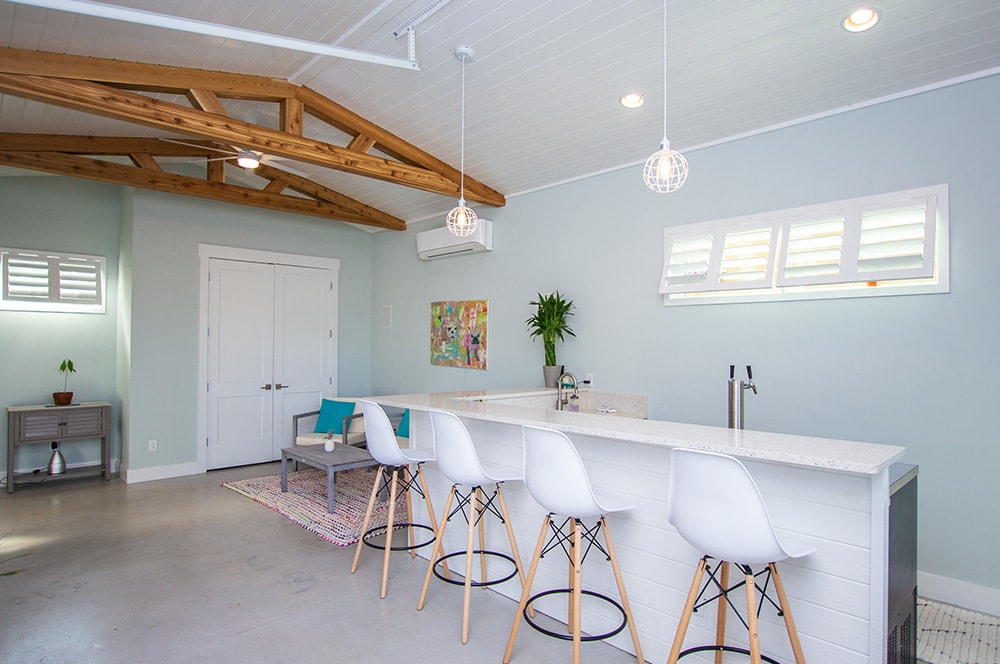 3. Unique Tile Patterns and Shapes
Incorporating tile with bold aesthetics has also become one of the most fun design trends for new construction homes in Jacksonville. With a plethora of colors and patterns to choose from, the options are nearly endless when it comes to unique tile designs that reflect your own personal style. In addition to colors and patterns, homeowners can also get creative with tile shapes including fish scales, hexagonal, triangles, and much more that are trending for new homes in Florida. Whether you choose to add tile to your bathroom, kitchen, or outdoor living area, you can be confident that they will add an inventive touch to any space.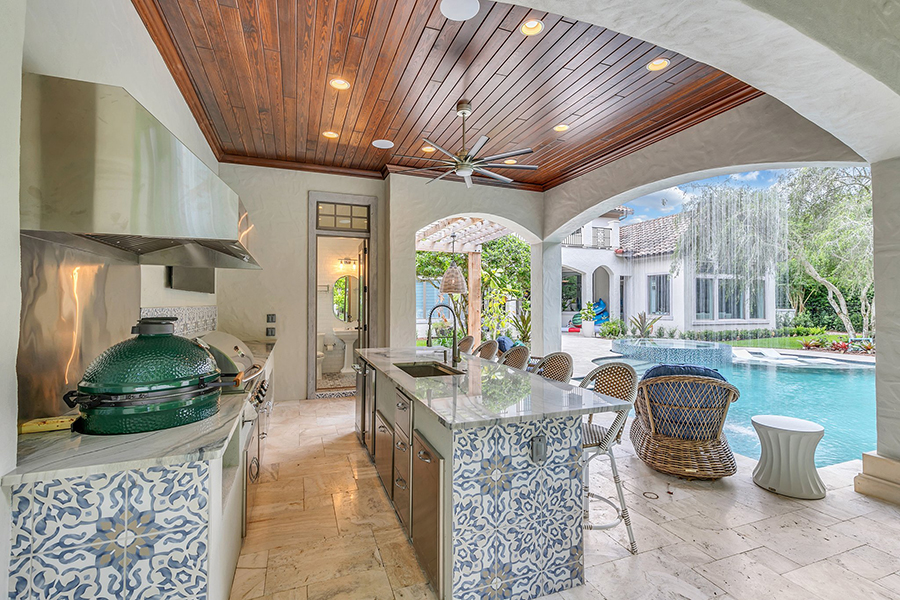 3. Minimalistic Exteriors
When thinking of modern coastal living, people often envision cream-colored homes with plenty of windows that welcome the beautiful Florida sunshine. Designing a minimalistic exterior is a top priority for homeowners in Florida and has definitely dominated the list of homebuilding trends in Jacksonville this year. Sleek lines and a clutter-free aesthetic are just a few elements that make up the minimalist look. Furthermore, Florida residents can't seem to get enough neutral tone on tones these days – and for great reason. With the ever-popular minimal exterior trend, homeowners can be confident that their home will present a long-lasting appeal and timeless style.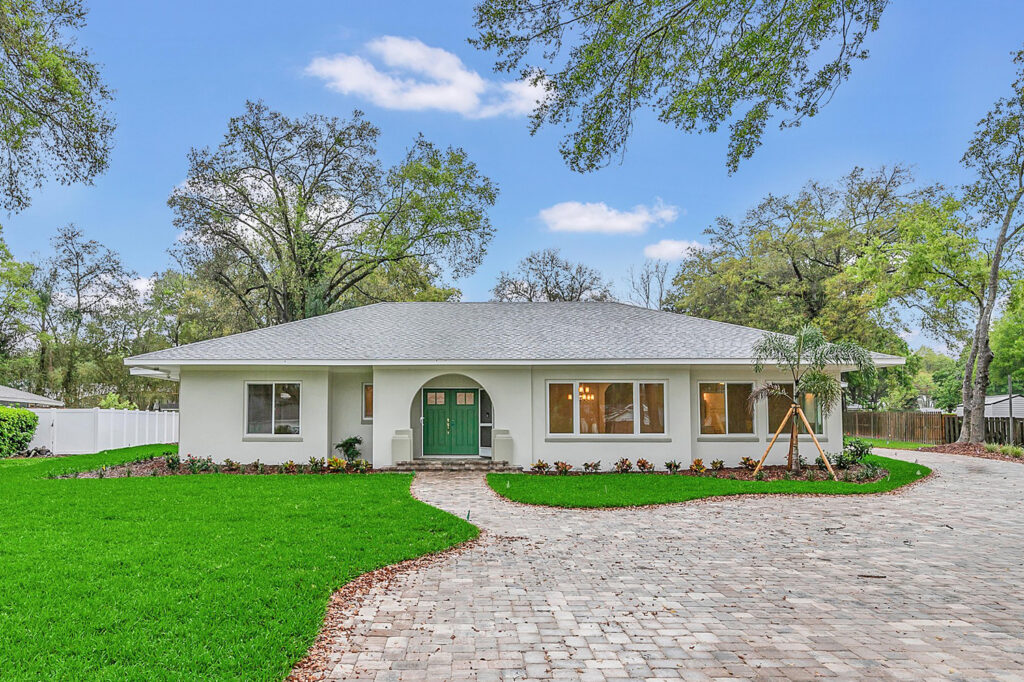 Premier Custom Home Builders in Jacksonville and Orlando
Envision Custom Homes is dedicated to building and renovating homes in Jacksonville and Orlando with precision and excellence. You can trust our team of residential design/build professionals to guide you through every step of the process and deliver results that mirror your unique vision. Contact our office today to begin your custom home-building journey.
View More Photos of our Florida Home Projects
Posted on