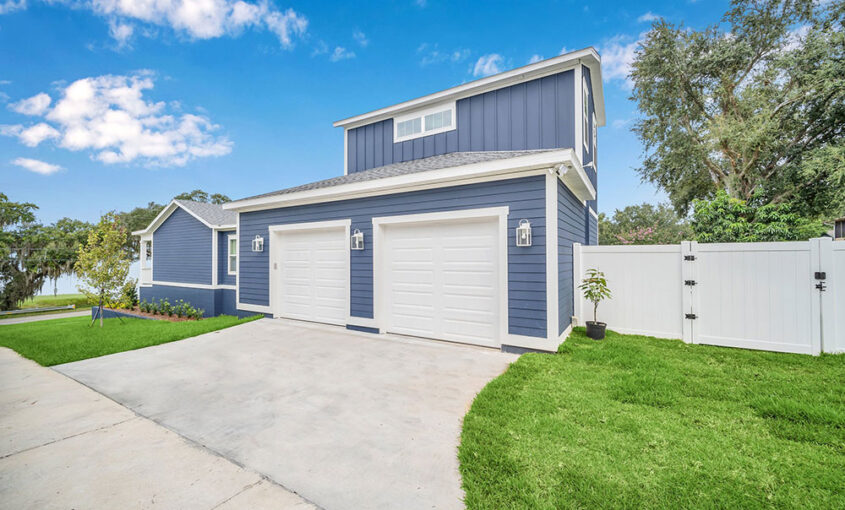 If your family is growing, you're caring for aging parents, or you're newly working from home, what once felt like a luxuriously spacious home may now feel a little crowded. It's time to think about adding some space. From guest suites, to office space, or a larger open kitchen/living room, a custom home addition could be the answer. Here are some things to think about when considering building an addition to your home.
Evaluate Zoning Restrictions
The first step in considering a home addition is to check your zoning requirements. In Florida, each county has different rules, which may vary based on things like population density, conservation efforts and growth planning. In every case, however, the zoning requirements will include how close your home can be to the property lines and to other buildings. There will also be a floor area ratio (FAR) size limit that needs to be evaluated. FAR is the measurement that is used to determine whether your home is an acceptable size for the lot. This is important because the FAR of your home was probably appropriate when it was built, but an addition could put your home over the size limit. A qualified custom home builder can help you carefully review all the zoning restrictions and decide what size addition could work for your home.
Next, very clearly outline the function of your custom home addition. Consider all the activities that will likely happen and the people who will occupy the space. If privacy is a concern, you will need to think about how the space will be accessed and what other areas of the home (if any) guests will need to pass through in order to get there. The purpose of the space will also help define its size and unique needs like storage, technology, noise control and relationship to the outside. With that, if you have the option to build either "out or up" on your lot (based on zoning requirements) thinking through and writing down all aspects of the custom home addition's purpose will play a big role in deciding if a second or third story will work for the specific functions happening and the people who will be utilizing the space.
Choose a Contractor You Can Trust
Unlike building a completely new home, a home renovation going on while you remain living at the residence can disrupt your daily life in a big way. Ask each contractor what extra steps they take to minimize disruptions and respect your family's privacy. Check references and make sure to choose a service-oriented custom home builder with specific experience in building custom home additions. Familiarity with the local zoning requirements and governing bodies specific to your neighborhood is also beneficial.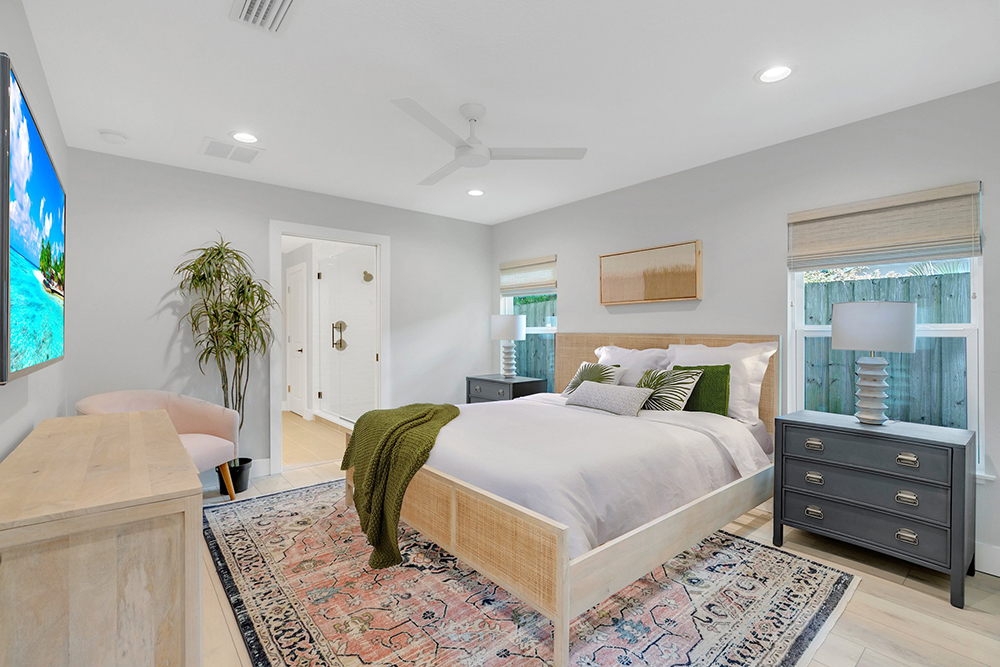 "Our growing family needed to add to our Saint Augustine Beach home. I contacted Chris Johnson with Envision Custom Homes to make it happen. I was utterly clueless about how to begin such a project, and their team was beyond patient, holding my hand every step of the way… We effectively have a brand new home inside and out and absolutely love the finished product."
~ W. Graham
Growing pains come in a variety of forms. If you truly love your home and its location, choosing to renovate with an addition can be an excellent solution to space needs instead of moving to a new home. Understanding zoning requirements is the most important consideration when contemplating a custom home addition and should be the first step in determining a path forward. Taking time to write out the purpose of your custom addition and the characteristics of the activities and people inside will ensure unique needs are contemplated and addressed by the design. And, like almost any home renovation project, remember that building an addition comes with positives and negative impacts if you remain living at the residence during the process. This means choosing your custom home builder is essential.
Envision Custom Homes is a Florida residential design/build firm with over 15 years of experience creating Southern low-country and coastal-style custom homes—specializing in show-stopping outdoor living spaces and custom home additions.
Contact Envision Custom Homes to discuss your custom home project in Northeast or Central Florida and get a consultation with the experts on Florida homes!
Posted on