It is no secret that we are living in an era of technological development. Not only are consumers turning to technology for greater convenience and efficiency in their personal life, but also in their home environments. Smart home automation is no longer limited to state-of-the-art modern homes. In fact, since the outbreak of the COVID-19 pandemic, there has been a significant increase in smart home device sales across the country – and for good reason.
Home automation works as a solid solution to reduce energy consumption and enhance security. Not to mention, these technology devices can also automate a variety of household tasks. Read on to learn all about smart home automation and the practical benefits it provides homeowners today.
What is Smart Home Automation?
Smart home technology all began with the thermostat – giving us the ability to control the temperature of our homes with just the click of a button. Since then, smart home automation has developed into one of the fastest growing markets in technology.
Smart home automation combines high-tech functionality and luxury to create an efficient home environment. For starters, SMART stands for Self-Monitoring Analysis and Reporting Technology. This technology refers to all devices, systems or appliances that connect into a common network that can be remotely controlled. So basically, smart home automation allows you to control almost every aspect of your home through the Internet of Things (IoT).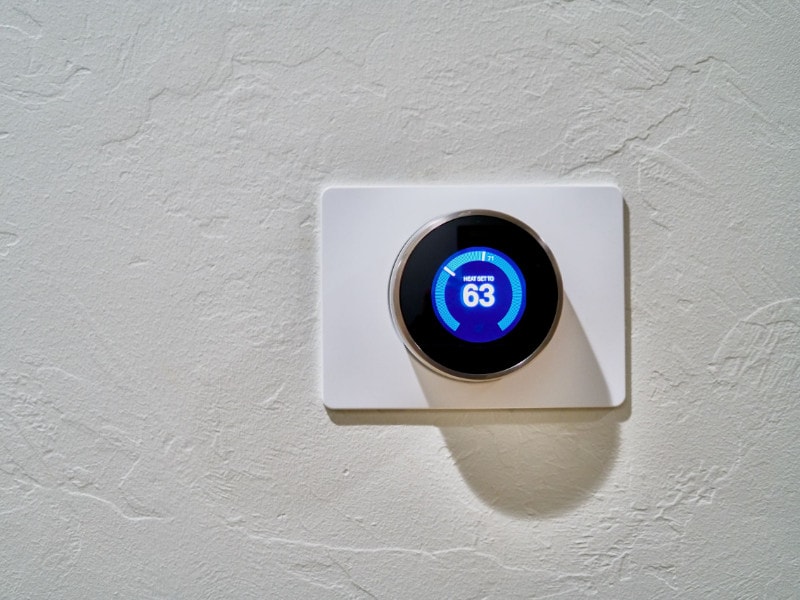 The Benefits of Home Automation in Custom Homes
A large majority of homeowners today say that smart home technology is important for their current home or their next home purchase. Here are a few of the top reasons why:
Imagine being able to manage all of your home devices from one place. The convenience factor of smart home automation is simply incomparable. All you have to do is learn how to manage one app on your smartphone or tablet to be able to tap into countless functions and devices throughout your entire home. Smart home technology allows you to do things like lock doors, turn on lights and open garage doors all through an app!
In addition, home automation also provides you with remote control access of home functions. This means that no matter the distance, you will be able to control the temperature of your home, check to see if you left any lights on, and even preheat the oven while you are still on the way home.
With home automation, you also have the option to incorporate security and surveillance features in your smart home network that will maximize overall home security. There are countless options here. For example, homeowners can view live footage of their home, implement motion sensors, get alerted if an alarm goes off, receive notifications if smart sensors detect any changes to the home, and utilize automated door locks.
There are also ways to make your space more energy-efficient through the use of smart home technology. When you are away from your home, smart-home technology will allow you to control your thermostat to ensure that you are not wasting cool air. In addition, you can ensure that no lights have been left on to further conserve energy. There are also programmable smart thermostats that are able to learn your schedule and temperature preferences and suggest the best energy efficient settings throughout the day.
Envision Custom Homes Smart Technology Sets the Standard
At Envision Custom Homes, we have recognized the increasing demand for home automation for custom homes. Our team specializes in creating smart homes using state-of-the-art IoT devices and other smart technology to create simple home environments. We offer our customers smart home technology that saves time, and money and enhances overall health and well-being.
To learn more about our smart home devices, click here.
Posted on